Employer / Investor Based Immigration
Compliance with immigration law is crucial for modern businesses competing in the global economy.  Whether you are an entrepreneur looking to invest in or move your business to the US or an employer looking to sponsor a diverse work force Law offices of Nicklaus Misiti will help you cut through the red tape of complex immigration law and meet your goals.
Law offices of Nicklaus Misiti has a highly skilled Employment Based Immigration Law Practice. Our headquarters is in New York City and we have clients from every area of the world. We handle all types of employment based immigration applications and have helped many individuals and businesses successfully meet their immigration needs. For more information please continue to read below or give us a call at (212) 537 – 4407 to set up a case evaluation.
Broad Overview of Employment Based Immigration
For employment based immigration USCIS has created 5 preference categories. Below is a general introduction of the five preference categories.
I. The First Employment-based Preference, also called "priority workers"(EB-1)
Priority Workers receive about 40,000 visas per year or 28.6 percent of the annual worldwide limit. Every Priority Worker must be the beneficiary of an approved Form I-140, Immigrant Petition for Foreign Workers.
There are three sub-groups in this category:
Extraordinary ability" in the sciences, arts, education, business, and athletics. "Extraordinary", applicants must submit documentation showing sustained national or international acclaim and recognition in the field of expertise. One huge advantage is these applicants do not have to have a specific job offer so long as they are entering the U.S. to continue work in the field in which they have extraordinary ability. Likewise the applicant may appear as petitioner for him/herself in the petition and a labor certification is not required.
Outstanding professors and researchersOutstanding professor/researcher's, must have at least three years experience in teaching or research and must be recognized internationally as outstanding in his/her field of endeavor. No labor certification is required for this classification, but their must be a prospective employer.
Certain executives and managers subject to an international transfer to the United States.The applicant must have been employed at least one of the three preceding years by the overseas affiliate, parent, subsidiary, or branch of the U.S. employer. The applicant must be coming to work in a managerial or executive capacity. No labor certification is required for this classification, but a job offer is required.
II. The Second Employment-Based preference (EB-2)
There are two types of groups within this category: Individuals holding an advanced degree, or a baccalaureate degree and at least five years experience in the profession; and Persons with exceptional ability in the arts, sciences, or business.. This preference also receives about 40,000 annual visas 28.6. This category requires a labor Certification and a job offer unless a National Interest Waiver is approved, or the job fits in a Schedule A designation, or establishes that they qualify for one of the deficient occupations in the Labor Market Information Pilot Program.
III. The Third Employment-Based Preference (EB-3)
This category covers Skilled Workers, Professionals Holding Baccalaureate Degrees and Other Workers. The Third Employment-based preference receives about 40,000 visas plus any unused Employment First and Second Preference visas. Only 10,000 visas of the annual quota may be assigned to unskilled workers. These applicants require a labor certification unless they qualify for a National Interest Waiver, or Schedule A designation, or evidence that they qualify for one of the deficient occupations in the Labor Market Information Pilot Program. There are three types of applicant's within this category:
Skilled workers;
Professionals with a baccalaureate; and
Those persons capable of filling positions requiring less than two years' training or experience.
IV. The Fourth Employment-Based Preference (EB-4)
Special Immigrants receive about 10,000 visas per year. Among the types of individuals who qualify under this preference are:
Religious workers;
Certain overseas employees of the U.S. Government;
Former employees of the Panama Canal Company;
Retired employees of international organizations;
Certain dependents of international organization employees; and
Certain members of the U.S. Armed Forces.
V. The Fifth Employment-Based Preference (EB-5)
Investor immigration has become much more popular in recent years. To qualify, an alien must invest between $500,000 and $1,000,000, in the US and creates at least 10 new full-time jobs for U.S. citizens, permanent resident aliens, or other lawful immigrants. If you have the money this can be an excellent way to procure a green card fairly quickly.
For more information on any of the employment based preference categories or to set up a free telephonic case evaluation to discuss your immigration issue feel free to contact Law offices of Nicklaus Misiti, PLLC at (212) 537 – 4407.
H1-B Visa

Foreign nationals seeking entry to the United States on a business visa have a variety of options, including E-1, E-2, EB-5, and H-1B visas among others. The H-1B visa is dedicated to foreign nationals who have an employer in the United States willing to sponsor the foreign national. The H-1B visa also allows the sponsored employee to bring their immediate family members (spouse and children) to the United States under the H4 visa category. Only certain employers are able to apply for H-1B sponsorship of foreign national employees, including for-profit and non-academic-institution employers. Additionally, the sponsoring business must employ the foreign worker in "specialty occupations that require theoretical or technical expertise in specialized fields, such as scientists, engineers, or computer programmers" according to U.S. Citizenship and Immigration Services. A foreign national must have a bachelor or equivalent degree to be considered for H-1B sponsorship. The employer must regularly employ workers with similar academic backgrounds to that of the foreign worker's and the degree requirement must be common to the industry. The H-1B sponsor and applicant must show that the duties of the employment require the degree achieved by the foreign worker.
An H-1B visa normally lasts for three years of duration but can be extended for a total of six years. If the foreign national has not obtained permanent residency status after those six years then s/he must leave the country for a period of one year before s/he is allowed to re-apply for an H-1B visa. Limited exceptions apply to this: if the H-1B visa holder has submitted an I-140 immigrant petition or labor certification prior to their fifth year anniversary of having the H-1B, they can renew the H-1B in one or three year increments until a decision on the applicant's I-140 is granted; or if the I-140 has already been approved but the applicant cannot secure his/her green card due to his/her priority date not being current, a three-year extension of the foreign national's H-1B visa may be available. However these are two specific circumstances and the H-1B visa is generally viewed as a three-year visa with a maximum of six year stay with extension.
The H-1B is given to a limited number of foreign nationals each year. 65,000 H-1B visas are allotted each fiscal year; 2012, the most recent fiscal year, began on October 1, 2011 and continues through September 30, 2012. However, this 65,000-cap does not apply to select individuals with more advanced degrees who plan to work for qualifying organizations. Despite the fiscal year beginning on October 1, 2011, employers have been able to apply for H-1B sponsorship since April 1, 2011, six months prior to the official beginning of the fiscal year. H-1B visas are often applied for beginning as early as the first day because of the desirability of the visa. The cap during the 2011 Fiscal Year was not reach until January 26, 2011, but in the 2009 Fiscal Year the cap was met on April 1, 2008, the first day on which H-1B petitions were available.
For More Information
Contact Law offices of Nicklaus Misiti, PLLC at (212) 537 – 4407 or fill out the form on their website www.misitiglobal.com. Law offices of Nicklaus Misiti is a full service immigration law office offering free case evaluations for individuals interested in employment based immigration law.
E-2 Visa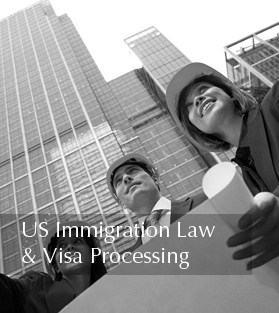 There are various business visas available to foreign citizens, including the H-1B, E-2, and L visas. Certain visas allow foreign citizens to enter the United States to work at an existing business in the U.S. while others allow foreign citizens to create their own business in the U.S. The E-2 Treaty Investor visa admits a foreign national to the United States when that foreign national will invest a substantial amount of capital in a U.S. business. "Substantial" is understood to mean that the investment is "sufficient to ensure the treaty investor's financial commitment to the successful operation of the enterprise." USCIS places this restriction to ensure that the E-2 applicant is committed to stimulating the U.S. economy through the successful operation of the enterprise. Although an investment may be "substantial," USCIS may still deny an E-2 applicant's request for a visa if the enterprise is deemed to be marginal, meaning that one does not or will potentially not have the capacity to generate enough income to provide a minimal living for the treaty investor and his or her family. New enterprises will often be analyzed under a five-year metric, meaning a new enterprise will provide information concerning future growth to demonstrate that it will be viable to produce enough income within five years from the proposed beginning of E-2 classification.
To qualify for the E-2 Treaty Investor visa, a foreign citizen must be a national of a treaty country, meaning that the foreign national's home country has a treaty with the U.S. concerning commerce and navigation. Countries that have such treaties include Albania, Argentina, Armenia, Australia, Austria, Azerbaijan, Bahrain, Bangladesh, Belgium, Bolivia, Bosnia-Herzegovina, Bulgaria, Cameroon, Canada, Taiwan, Colombia, Congo (Brazzaville), Congo (Kinshasa), Costa Rica, Croatia, Czech Republic, Denmark, Ecuador, Egypt, Estonia, Ethiopia, Finland, France, Georgia, Germany, Grenada, Honduras, Iran, Ireland, Italy, Jamaica, Japan, Jordan, Kazakhstan, South Korea, Kosovo, Kyrgyzstan, Latvia, Liberia, Lithuania, Luxembourg, Macedonia, Mexico, Moldova, Mongolia, Montenegro, Morocco, Netherlands, Norway, Oman, Pakistan, Panama, Paraguay, Philippines, Poland, Romania, Serbia, Senegal, Singapore, Slovak Republic, Slovenia, Spain, Sri Lanka, Suriname, Sweden, Switzerland, Thailand, Togo, Trinidad & Tobago, Tunisia, Turkey, Ukraine, United Kingdom and Yugoslavia.
In addition to being a member of a treaty country and investing a substantial amount of capital in a bona fide enterprise in the U.S., the E-2 applicant must plan to enter the United States to develop and direct the investment enterprise for which s/he is applying for the E-2 visa. A bona fide enterprise is a real, active, and operating commercial or entrepreneurial enterprise, which creates services or goods with an aim to profit from such production. The investment that the E-2 applicant makes must be at risk in the marketplace with the ultimate goal of creating a profit. The E-2 applicant must also demonstrate that the funds do not come from criminal activity.
Law offices of Nicklaus Misiti has a specific practice area dedicated to E-2 visas. Attorneys at Law offices of Nicklaus Misiti are highly experienced in employment based visas. For a free consultation contact Law offices of Nicklaus Misiti at 212 537 4407 or fill out the form on their website, www.misitiglobal.com.
L1 Visa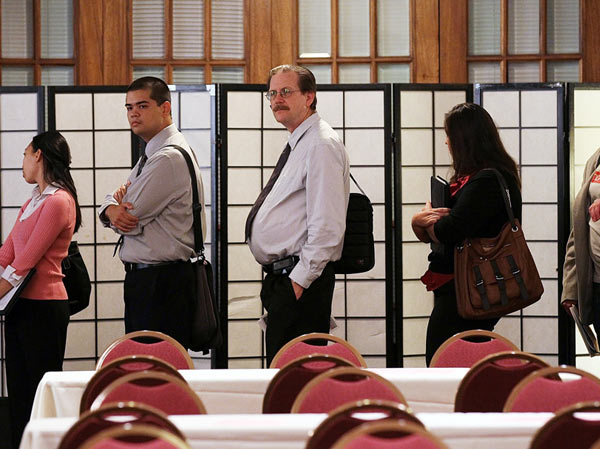 The L1 visa is a US visa which allows companies operating both in the US and abroad to transfer certain classes of employees from their foreign location to their US location. In order to qualify the applicant/employee must have worked for a subsidiary, parent, affiliate or branch office of the company outside of the US for at least one year out of the last three years.
Employees in this category will, initially, be granted an L-1 visa for up to three years but this can be extended for a maximum of 7 years. Upon completing the maximum allowable period in L-1 status, the employee must be employed outside the United States for a minimum of one year before a new application is made for L or H status.
There are two types of employees who may be sponsored for USA L1 visas:
Managers/Executives (L-1A)In order to qualify for the L-1A Visa, the executive or manager should have supervisory responsibility for professional staff and/or for a key function, department or subdivision of the employer.
Specialized Knowledge Staff (L-1B)The L-1B category covers those with knowledge of the company's products/services, research, systems, proprietary techniques, management, or procedures.
For more information regarding the L-1 Visa feel free to contact our office to set up a free telephonic case evaluation by calling (212) 537 – 4407.
L-1A Visa
L-1 is employment based work visa also called Visas for Intra-Company Transferees. The L-1A is exclusively for Executives and Managers of a U.S. Corporation that has offices abroad (also known as a Multinational Company). One of the requirements for the L-1A is that the Executive or Manager had been working for the Company Abroad (Foreign Entity) for at least one year out of the last three years. Another requirement is that U.S. Company is the parent, branch, affiliate, or subsidiary of the Foreign Entity.
The L-1A visa holder can receive this visa for up to 7 consecutive years. Family members, spouses and children under 21 years old, will receive L-2 visas for the same amount of time. One of the many advantages of having the L-1A is that the L-2 spouse is allowed to work for any employer in the U.S. Another advantage is that the L-1A visa holder can apply for a Green Card without having to file a PERM Labor Certification. This means saving time and money.
L-1A Visa for New Office
There are several types of L Visas among them: Standard L-1A Transfers for established multinational companies, L-1B for Specialty Workers, and Blanket L Petitions for large entities. We are going to explain the L-1A Visa petition process for a New Office.
A New Office means a star-up corporation in the U.S. For our example, the New Office will be a wholly owned subsidiary of a European Foreign Entity. The President of the Foreign Entity will be temporarily transferred to the U.S. to lead the expansion. The President qualifies for the L-1A visa and could receive the initial approval for one year. This L-1A can be extended for up to 7 years. The President could bring his/her Spouse and minor children under L-2 visas. The Spouse will be allowed to work in the U.S. after applying for a work authorization. The L-1A President and his/her Spouse will be issued Social Security Cards valid for employment.
Unlike other type of visas, the L-1A does not require specific amount of investment. The company is required to have a business location. The L-1A holder and his family members are allowed to travel while they have the visa. Prior to traveling, the L-1A holder and his family members must go to a U.S. Consulate abroad to have their visa issued.
Also, the U.S. Company could perform a different type business from the line of business of the Foreign Entity. There is no required prevailing wage for the salary paid by the U.S. Company to the L-1A holder. Once the U.S. Company is over a year old, the L-1A holder can apply for a Green Card.
Documents Needed for the L-1A Visa for New Office
Complete copy of Beneficiary's (and dependent family member's) passport(s).
Complete copies of any petition materials filed previously with USCIS on behalf of the Beneficiary.
Beneficiary's address and telephone number both in the U.S. and abroad
Updated Resume or C.V. for the Beneficiary.
Detailed description of current position held by the Beneficiary at foreign company, including title and duties, and current salary.
Detailed description of proposed position to be held by the Beneficiary in the U.S., including title and duties, and proposed salary.
Evidence that the Beneficiary has been employed by the foreign entity for at least one of the past 3 years in the form of a letter from a representative of the foreign employer, paystubs, taxes, contracts, etc.
Documents evidencing qualifying relationship between foreign entity and U.S. entity:

Large Company – Statement from corporate officer detailing type of relationship (ownership and structure) and a copy of most recent Annual Report
Small Company – Statement from corporate officer detailing type of relationship (ownership and structure), corporate papers, accountant reports, tax returns, and stock ownership records
Partnership – Documents evidencing ownership and structure (partnership agreement and other documents establishing ownership.
Sole Proprietorship – Statement of owner with evidence identifying the owner (license to do business, IRS registration as employer, registration of business name, and business tax returns)

Lease, Rental or Purchase Agreement for the U.S. company address where beneficiary will work.
Federal tax identification number of U.S. company.
Business plan that includes projected gross and net annual income figures for U.S. company.
Corporate Organizational Charts (reflecting current position abroad and proposed position in the U.S. in terms of company hierarchy and future U.S. employees).
Details concerning the Executive nature of the proposed position.
Corporate bank statements for U.S. entity (last 3 months).
Documents evidencing the business opportunities for the U.S. company (letters of intent, proposals, draft contracts, etc.).
Other documents evidencing U.S. business activities (letter of recommendation, tax statements, payroll records, client contracts, service statements, financial statements, brochures, web page, etc.).
L1A / L1B Visa FAQs
What are the types of qualifying companies or entities?
In order to qualify for L-1 status, the Foreign Company and the U.S. Company must have an specific relationship. In relationship with the Foreign Company, the U.S. Company must be must be one of the following:
Parent or subsidiary
USCIS recognizes the following four types of subsidiaries:
Any legal entity where the parent company owns, directly or indirectly, more than 50% and controls the other entity.
A business owned 50% by a parent company with control of the entity.
A 50-50 joint venture directly or indirectly owned 50% by the parent company and equally controlled by the parent company, in which the parent company has veto power.
Any entity of which, directly or indirectly, a parent company owns less than 50% but over which the parent company exercises actual control.
Affiliate
This includes partnerships organized in the U.S. L-1 affiliates are usually one of the following:
One of two subsidiaries of a common parent.
One of two entities owned by a common group of individuals. Each owner must own approximately the same share of each entity.
50-50 joint venture

Must be directly or indirectly owned 50% by the parent company and equally controlled by the parent company and the parent company must have veto power.

Branch

Any office or division of the same organization located in another country is considered to be a branch.
Can the Foreign Company be closed while the L-1 employee is transferred to the U.S. Company?
No. Both company must remain open and doing business.
What is difference between Executives and Managers for L-1A purposes?
An L-1A Executive's primary functions is to direct the management of the entire organization or one of its major components. Example: President, Vice President, Director or Managing Member. L-1A Executives must establish company's goals and policies. They also must show that they have broad discretion in decision making. Finally, the Executive receives only general supervision or direction from higher level executives such as the company's Board of Directors.
An L-1A Manager is in charge of managing the organization, department, subdivision, function or component. The L-1A Manager must have the authority to control, direct, hire, and fire other employees. The L-1A Manager must have discretion over day-to-day operations.
First-line supervisors are not considered L-1A Managers unless they supervised professional-level workers.
A Functional Manager is considered an L-1A Manager when he or she manages an essential function within the organization. These functional managers need not manage a department with employees. They only need to manage a function. Also, the person can qualify as an L-1A Manager where he/she utilizes independent contractors and the business is complex.
Is there a U.S. Company size or Foreign Country limitation for the L-1?
There is no size limitation for the company, but depending on the size, there will be different type of evidence required. As a general rule, the smaller the company, the more documentation. Also, there is no foreign country limitation such as the one for E Visas.
How can L-1A Visa holders apply for a Green Card?
A major benefit for L-1A holders is the ability to apply for a Green Card (Permanent Residence Status) without filing a Labor Certification. This saves time and expenses. The Green Card can be filed after the U.S. company has been in business for over 1 year. However if the Manager or Executive was employed with the overseas branch for one year, L-1A status is not required to apply for the Green Card unless you are starting a new company in the U.S.
What is the L-1B Visa?
The L-1B Visa is used by specialized knowledge employees. L-1B applicants must have specialized knowledge of the company's products or procedures. Specialized-knowledge employees must have a detailed understanding of the company's products / services and the international markets for those products / services, OR they have advanced knowledge of company processes and procedures. It must be knowledge that can be obtained only through experience with that employer, such as experience with proprietary software or methodologies unique to the company, which is also important to the competitiveness of the company.
Knowledge which is widely held or related to common practices or techniques and which is readily available in the United States job market is not specialized for purposes of L classification.
The level of knowledge required and the employment of the specific alien must directly relate to the proprietary interest of the petitioner. To be proprietary, the knowledge must relate to something which relates exclusively to the petitioner's business.
I am the President of a Foreign Company. Can I open a U.S. Company (subsidiary) and apply for an L-1A Visa for myself?
Yes you can. USCIS will initially approve your L-1A Visa for a period of one year. It can be renewed for a total of 7 years. USCIS will require evidence of a business plan including financial projections for the U.S. Company Star-up. The Foreign Company (parent) will have to show that it has been conducting business for over one year.
USCIS will consider several factors such as amount of investment, intended personnel structure, product or service to be provided, physical premises, and viability of the foreign operation. It is expected that a manager or executive who is required to open a new business or office will be more actively involved in day-to-day operations during the initial phases of the business, but must also have authority and plans to hire staff and have wide latitude in making decisions about the goals and management of the organization.
How much capital does the law require that I have for our new U.S. subsidiary?
There is no set capital amount required by law. Whatever is normal for your industry is recommended.
Can my spouse and children work in the U.S. on the L-2 visa?
The L-2 spouse of an L-1 visa holder can obtain Employment Authorization and use it to work for any U.S. employer without restrictions. The L-2 child is not permitted to work.
How does the petitioner (U.S. Company) prove the ownership relationship?
The Stock Certificates are the best way to show ownership. Also, the U.S. Company can provide copies of its Shareholder Agreements, Managing Member Agreement, By-laws, Articles of Incorporation and Federal Tax Returns showing shareholder distributions.