About Us
Nicklaus Misiti
Nicklaus Misiti is an active member of the American Immigration Lawyers Association ("AILA") and previously studied under a Federal Immigration Judge in Law School. Just a few of his recent victories and accomplishments include:
• winning asylum for a number of clients, including Egyptian Coptic Christians and Nepali Congress Political Party members;
• convincing an immigration judge to lower bond so his client's family could afford it;
• reopening his client's deportation order so she could adjust status through her U.S. citizen spouse;
• on appeal, overturning the immigration judge's deportation order than persuading that same judge to now grant of cancellation of removal, despite his client's 14 prior criminal convictions;
• winning a number of Adam Walsh Act waivers;
• uniting numerous families through family or spousal based immigration;
• overcoming inadmissibility due to a drug conviction with a successful I-601 waiver;
• convincing an immigration judge that criminal sale of marijuana is not an aggravated felony and winning cancellation of removal;
• persuading the Government Chief Counsel's Office to grant prosecutorial discretion and administratively close his client's removal proceedings;
• successfully gaining citizenship for his client who was denied on her two previous applications due to a prior assault conviction.
A Small Sample of What People Are Saying About Nicklaus Misiti's Law firm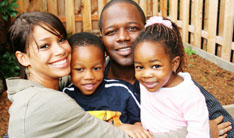 "Our original attorney lost our case and we feared my brother-in-law would be deported. We contacted Nicklaus Misiti's Firm and he overturned the deportation order on appeal. He than won our case in front of the immigration judge. Now my brother-in-law has been released from a Federal Detention Facility and our family has been reunited for the holidays." 
–Santo F., Orange County, NY
"Based on my personal experience with Nicklaus Misiti, I know him to be a hard working, diligent, and knowledgeable attorney, particularly in the field of immigration law. As an attorney myself, I personally have referred clients to him that were in need of legal counseling with regard to immigration issues. Nicklaus is an outstanding attorney who has earned a reputation for both fairness and zealously representing his clients."
–Samuel G., Newark, NJ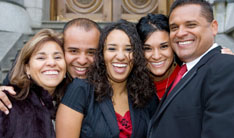 Nicklaus Misiti was very helpful in our immigration mess concerning I-130. From the very beginning he showed utmost professionalism and care to our case. We have talked to a lot of attorneys, but Nicklaus definitely exceeded our expectations. Thank you."
–Mike B., Fresno, CA
"For the past eight years I've been jumping from one lawyer to the next trying to find a solution to my complicated problem. Before paying the high fee they promise me that everything would be fine. I would call numerous times but no answer and they would take forever to call back. I decided to give one last lawyer a chance and then if the same thing happened, then I would give up. That's when i meet with Nicklaus. He promised that everything would be fine and that I should stop stressing. Three months after the paper work was submitted I got an interview date. With excellent paper work and Nicklaus present the interview went as smoothly as can be. Thanks Nicklaus for a job well done!!"
–Charmaine J., Brooklyn, NY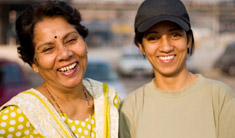 "I was ordered deported and did not even know about it. I have been married to a U.S. citizen for 5 years and found out about the deportation order when ICE came to my house to pick me up. Nicklaus got me released on Bond, he reopened my old case, and the immigration judge gave me my green card. I was so scared, but the Law Offices of Nicklaus Misiti saved the day for me."
–Saskia R., Phoenix, AZ
"I really appreciate his help and he gave me correct path and handled my case in a good way. Always responsive and attentive. You can rely on him for your issues. Thanks Mr. Nicklaus."
–Shreyas M., U.S. Military Veteran
"I've worked with a number of top attorneys and judges across the country and in working with Nicklaus I have found him to be one of the most honest and ethical attorneys in the field. He is always available to his clients and goes the extra mile to win their cases. I've collaborated with him on a number of cases and in my opinion he does a top notch job and I highly recommend his services!"
–Marisel R., Bronx, NY, Former State and Federal Prosecutor, currently practicing in the private sector.
"We need more than 5 stars to rate!  Nick really knows what he doing , all what he says went exactly , He win our case from the office in very short time, we appreciated his advice's to start early to get the status early. For sure we recommend this firm."
— Yasser N., Queens, NY
"Nick is a great attorney. I hired him in my immigration case and he was so proficient. He did a great job with filling all the applications in an extremely professional way. I think that that he has helped me a lot.  I heard that a lot of people have to change their lawyers many times but I trusted Nick from the beginning and he did a great job. He responds timely to my questions and keeps me informed all the time.  He is perfect!!"
— Bishoy K., Jacksonville, FL
"Nick was very responsible and knowledgeable. He tried to help me in a lot ways and very approachable every time I email him and call him. He knows a lot of immigration issues involving criminal background. I strongly recommend him for his trustworthy and responsiveness."
— LIU, Manhattan, NY
*Attorney Advertising: Prior Results do not guarantee a future, similar outcome.
The information on this Immigration Attorney / Law Firm website is for
general information purposes only. Nothing on this or associated pages,
documents, comments, answers, emails, or other communications should be
taken as legal advice for any individual case or situation.
This information on this website is not intended to create, and receipt or
viewing of this information does not constitute, an attorney-client relationship.